A Podiatrist deals with skin and nail  complaints such as;
Toenail Disorders
Thick & Disfigured Toenails
Fungal Toenails
Ingrown Toenails
Painful Corns
Callous & other pressure lesions
Cracked Heels
Skin Infections
Wounds & Ulcers
Blisters
Plantar Warts
Tinea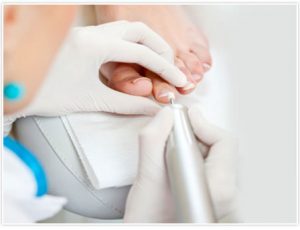 Regular Podiatrist Care is beneficial to:
Monitor your foot & lower limb health
Identify and treat any problems you may be experiencing
If you have trouble maintaining your own footcare
Reduce risk associated with diabetes, infections, skin lesions
Our Podiatrist Services Explained:
Corns & Callus Removal 
Corns & Calluses are oftten due to abnormally high pressure in certain areas. A podiatrist can safely and painlessly remove these issues with painless lesion debridement. We also aim to look at the causes resulting in these types of lesions and addressing them to offer a permanent solution to these annoying complaints. Generally, the root cause of these complaints is due to abnormally high-pressure in certain areas of the foot, by reducing stress and offloading regions with certain devices and appliances we can significantly reduce the burden of painful corns & callous.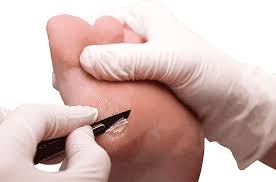 Routine Nail Care can be performed by our Podiatrists
We offer a professional and efficient nail reduction service to patients who have difficulty maintaining there general foot care needs. We aim to assist people with there routine nail care in a painless and comfortable manner whilst offering a comprehensive foot assessment during the process.
If you are having difficulty cutting your toenails click here for an informative article by Medibank Live Better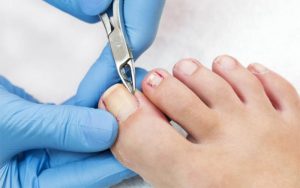 Ingrown Toenails
Ingrowing nails can be a major cause of pain and distress for people. Podiatrists are the best-placed professionals to effectively resolve your symptoms. Usually, one consultation is needed to address an ingrowing nail. We also offer minor nail surgery procedures to permanently resolve longstanding nail issues.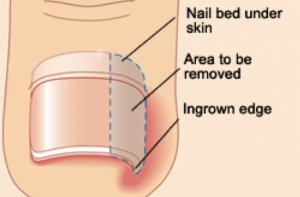 It's easy to underestimate the role our feet play in our health and daily lives but when people start to realise just how much we use them. It is estimated they will carry us over 130,000 Kilometres over our lifetime. It's not hard to see why they are one of the most important parts of the body.
Call our friendly receptionist on 6249 11 55 to make an appointment or answer any further questions you may have. 
Claremont Podiatry, With you every step of the way
53 Main Road, Claremont, Tasmania